传感器
GE IS215VCMIH2C
GE IS215VCMIH2C
价格: 人民币 999.00/PIECE
起订量: 1 PIECE

描述
GE IS215VCMIH2C
NEW AND ORIGINAL FACTORY INDIVIDUAL INNER SEALED PACKAGE BOX AS PER PRODUCT SIZE
GE

New and Original in stock

1. lower your support costs

2. Provide on-going availability of

automation replacement parts
Contact : Emily Luo

QQ: 3500885900
Tel No.:+86 18050035546
Skype:+86 18050035546
Wechat:+86 18050035546
WhatsApp:+86 18050035546


Email : sales3@nseauto.com

Huge Technology Automation Co., Ltd

Quantity available: 1

Lead time: 1-3 working days.

Warranty: 12 months.

Terms of payment:T/T and Western Union.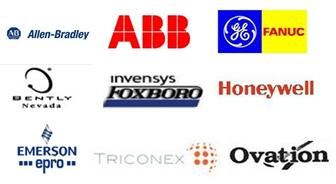 Website:https://www.htechplc.com


Courier partners : DHL, UPS, TNT, FedEx and EMS.


Packing & Shipping
1. We will ship the items within 3 working days
after the payment is reached.
2. All the goods will be tested before shipment.
3. New and origin factory individual sealed inner box
4. We can ship to you by DHL/TNT/UPS/EMS/Fedex...
Pls contact us directly and we will ship as your requirement.
Best Quality Assurance:
1. We promise all of goods
we supplied is 100% new and original
2.One year warrant GUARANTEE OF QUALITY
(After Our Delivery Date).
We have large of inventory for our company's advantage products.

All of kinds of DCS,PLC parts:

Bently Nevada:3500/3300 system,Proximitor probe etc.

Germany EPRO MMS6000 systerm card MMS3000 system
card PR6422 PR6423 PR6424 PR6426 PR9268 series of Proximitor
probe etc.

ABB PLC system modules DCS system cards,also including
the stop-production control system modules and parts.
General Electric gas turbine cards IS200 series,DS200 series

Rockwell Allen-Bradley: SLC500/1747/1746
MicroLogix/1761/1763/1762/1766/1764
CompactLogix/1769/1768
Logix5000/1756/1789/1794/1760/1788,PLC-5/1771/1785 and so on.

Inviteys Foxboro: I / A Series system, FBM (input / output modules)
sequential control, ladder logic control, accident recall processing,
digital-to-analog conversion, input / output signal processing,
data communication and processing.



100% new and original.
Other items :
IS220PVIBH1A
IS400AEBMH1AJD
IS220PAOCH1A
IS220PDOAH1A
IS220PDIAH1A
IS220PAICH2A
IS220PDIOH1A
IS220UCSAH1A
IS420UCSBH1A
IC660BBA026
IS420UCSBH1A
IC693CHS397
IC697ALG320
IC200PBI001
IC200GBI001
IC200PWR102
IC200ERM002
IC200PWR002
IS220PAOCH1A
IS200AEBMG1AEA
IC693MDL940
IC698PSA100
IS200AEBMG1AFB
IC698CRE020
IC200ALG262
IC695ACC302
IC754VSI12CTD
IC697VAL308
IC697VAL304
IS230SNCIH2A(IS220PDIAH1B+IS200STCIH2AED)
IS230SNAIH4A(IS220PAICH2B+IS200STAIH2ACB)
DS200FSAAG1A
DS200SHVMG1A
DS2020LPPA301A
DS200SPCBG1A
DS200SDCCG1A
DS200FCRLG1A
DS200SDCCG1A
DS200SHCBG1A
DS200SIOBG1A
DS200SLCCG1A
DS200SDCIG1A
DS200IQXSG1A
DS200PCCAG9A
DS200DTBAG1A
DS200IPCSG1A
DS200CTBAG1A
DS200SHVMG1A
DS200PCCAG9A
DS200SHVIG1B
DS200IMCPG1CDB
GE,
更多
PLC,DCS control system

更多

联系人

电话: +8618050019721
地址:
Unit 901 Fengrun Financial Holding Group BuildingB, 厦门市, 福建, 361000

H5响应式定制设计
26种语言,SEO营销型网站站
---
H5/响应式/营销型企业网站; 26种语言扩展;
覆盖: 英文、法语、德语、西班牙语、葡萄牙语、俄语、阿拉伯语、波斯语、日语、韩语
了解更多